DCL at the European Space Agency Investor Forum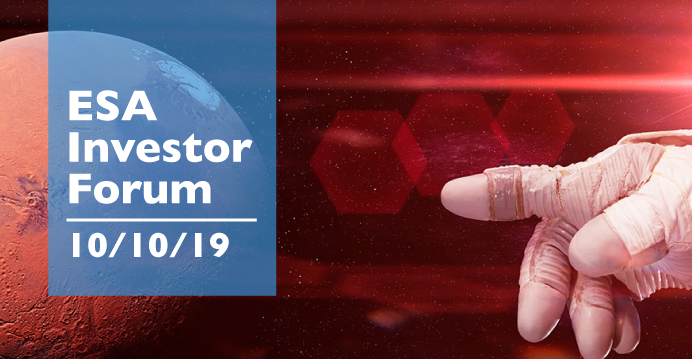 Paris, October 10, 2019
European Space Agency (ESA) has selected Delta Cygni Labs (DCL) among the 9 most promising and growth-driven businesses in Europe.
The ESA Investment Forum is the matchmaking platform for the investors and the strongest businesses in the ESA portfolio. The ESA Investment Forum is part of the ESA Business Applications & Space Solutions.  Its aim is to leverage the power of space technology to improve everyday lives on Earth.
DCL technology was originally developed for maintenance of the International Space Station and support of future manned exploration missions to Moon and Mars. Today, DCL is scaling its space know-how with its secure and reliable enterprise SaaS solution POINTR. It is deployed globally to support the most challenging industries on Earth such as offshore, energy and machine building.
ESA and DCL collaborated in the ESA POINTSAT project to advance POINTR telecommunication protocol for deployment through satellite networks.
CEO Boris Krassi and Sales Director Marko Kuula will present its investment opportunity to major European and Japanese CVC and VC investors in the aerospace sector at the ESA Investment Forum in Paris on October 10, 2019.
As part of its space strategy, Delta Cygni Labs is presenting POINTR at the Space Technology Expo in Bremen on November 19-21, 2019 (visit us at stand H30) as a member of the New Space Economy program led by Business Finland.
References:
POINTR: https://www.pointr.com
ESA POINTSAT: https://business.esa.int/projects/pointsat
Business Finland New Space Economy: https://www.businessfinland.fi/en/for-finnish-customers/services/programs/new-space-economy