Instant Connection to Experts and real-time Instructions
Service
Support customers and partners in real time anywhere in the world. POINTR enables most data-secure remote service with minimal technical resources.

Commissioning
Bring facilities or machines into operation from anywhere through interactive guidance of any on-site team. POINTR allows remote FAT and identification of non-conformities.

Quality Assurance
Carry out and supervise robust and reliable quality assurance tests and checks anywhere on earth. POINTR gives experts in-depth view for critical details.

Sales
Create complex technical offers of high quality and detail from anywhere in the world. POINTR allows you to reduce (travel) costs while improving offer quality through remote sales.

Training
Effectively share the explicit and tacit knowledge of your experts with people all over the world. POINTR allows remote interactive face-to-face training.

Production
Secure and monitor your production processes from anywhere in the world. POINTR allows instant and data secure access to your experts' knowledge.

Planning
Streamline planning processes and pre-engineering from your headquarters. POINTR enables virtual walk-throughs for your foremen and facilitates verification of available documents.

Installation
Provide effective installation and ramp-up support without having a field team at customer location. POINTR allows your engineers to virtually join site personnel, material and machine.

Maintenance
Cut response time for off-nominal maintenance and production disruptions by instant remote troubleshooting and support. POINTR is field ready and enables interactive real-time guidance in critical situations.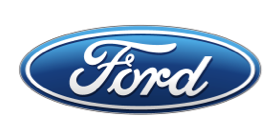 Ford Motor Company LATAM
The best-in-class customer experience with AR remote support
​Ford Motor Company has an extensive dealer network throughout Brazil. Ford Brazil provides centralized technical support for the whole Brazilian dealer network considering new models and challenging troubleshooting and repairs. The Ford unit in Brazil also works as a link between the local dealers and the Ford factory's experts in the US.
Challenge
The great variety of Ford vehicles repaired in the Ford dealers' workshops and new car technology constantly coming to markets, it is impossible for the dealers' mechanics to keep up. Ford has a centralised support system for dealers, but the traditional methods of technical support – phone calls, emails and site visits – is slow, prone to misunderstandings and laborious to keep up.
Inessential site visits block the limited resources of technical experts from supporting other cases, straining the support resources and slowing the support process. Support should be available fast, communication should be clear and remote support should get so efficient that the need for site visits would drop, saving time to support more cases.
Solution
Ford Brazil starts using POINTR is in their centralized support for solving any issues the dealers' mechanics are facing. The dealers are informed about this new system and encouraged by the manufacturer to start using the solution as well.
Epson AR-glasses are offered to the dealer as part of the new support package. Using the glasses together with POINTR takes the support to the next level: the support expert can see what the mechanic sees, the mechanic can see all the instructions in real-time and simultaneously use their hands to work.
Goals are set to measure increase in remote fix rate, more cases solved in same time and cutting visits. The support process is updated and now, if the case is not obvious in first contact – most commonly a phone call – the support expert and the mechanic collaborate through POINTR. Only on cases where special expertise on site is essential, the support expert makes the site visit.
Result
Ford Brazil achieved the set goals: dealers have immediate remote support available at all times, troubleshooting and complex repairs are faster and the support experts make less site visits. In addition to those predefined goals, the Ford dealers in Brazil have found higher customer satisfaction due to faster and more accurate service. The maintenance circulation has also gotten faster.
Pleased with the early adaption results, Ford Brazil is planning to have the new support model cover the whole dealer network in Brazil.
Links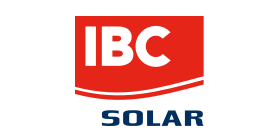 IBC Solar
Building sustainable energy with remote site presence
IBC Solar is a manufacturer of solar power systems from small grid independent systems to large solar parks. IBC Solar builds solar power systems around the world, shaping the future of energy supply along with customers and partners as a global provider of energy solutions.
Challenge
Late 2019 IBC Solar signed a contract for building sustainable energy production to serve a water purification plant in Vietnam. When building was supposed to start early 2020, the novel coronavirus hit: all deliveries were on hold, travelling forbidden, and the experts couldn't get to the site to oversee the commissioning. When part deliveries started again, the travel restrictions still applied, causing the project to keep standing still.
IBC Solar had agreed with the main investor to have the solar energy plant on grid during 2020 and the continuing restrictions did not look promising. IBC Solar decided that the experts should be gotten to the site remotely to support and oversee the work of the local contractor, and the investors had to be ensured that the project was under control.
Solution
IBC Solar started to look for a fitting solution immediately when it was clear the restriction would not be lifted any time soon. The company decided to use POINTR as the collaboration platform between their experts bound to Germany and the local contractor partner in Vietnam.
The commissioning process with all its inspections and validations was adapted to the fully remote approach: The experts could check the delivered parts, give instructions (guide the local contractor through) in challenging installations (phases) and approve work without leaving their desk. The contractor also had access to all the necessary experts at all times and they didn't need wait for support or approvals.
The quick reaction in the challenging situation – moving immediately to a Remote-First process and finding the fitting solution for it – also impressed the investors and regained their trust on the project.
Result
The solar energy plant was completed connected to grid in time and the client as well as the investors were pleased. By adapting quickly to the remote approach, clean water was guaranteed for 1,5 million people in schedule.
Links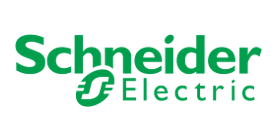 Schneider Electric
Securing service for security critical facilities
Schneider Electric is the industry leader in Digital Transformation for Energy Management and Automation. Mission of the world-renowned digitalisation pioneer is to be the digital partner of their customers, improving sustainability and efficiency. Schneider Electric has presence in +115 countries and +135 000 employees.
Challenge
Schneider Electric's field service unit offers services to various types of buildings, e.g. critical buildings like data centers and hospitals. For this kind of infrastructure uptime is critical, and power must be available at all times while the field service customers are distributed throughout three continents. In order to prevent issues and maintain the critical buildings effectively, international collaboration and instant reaction to problems is needed daily.
The Schneider Electric's field services unit deals with a variety of services from installations and commissioning to operations and maintenance and much more. Therefore the cases the field service experts need to solve differ a lot and can be a security & safety audit on one day and solving operational issues the next. Not only that the cases need to be reacted on instantly whether it comes in from across the globe, but solving such variety of cases demands broad expertise covering multiple topics. Sharing expertise within the team is crucial.
Solution
Schneider Electric started testing POINTR in 2019 to improve their field service: respond faster to international support requests, offer instant guidance instead of travelling and enhance sharing expertise in the field service unit. Schneider Electric introduced Remote Expertise, their new field service approach where the service experts use machine data and POINTR for efficient remote service.
Result
During 2020 Schneider Electric noticed the very high need to help customers remotely. Having already established Remote Expertise, powered by POINTR, helped the company to quickly adapt in 2020, when the pandemic hit. When the travel restrictions started, the field service experts were able to react instantly and keep up high level service for customers.
Links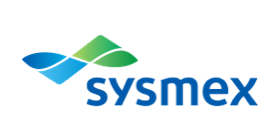 Sysmex Europe
Long term goals driving the highest level of service worldwide
Sysmex is a developer and manufacturer of laboratory analytics devices that are used in hospitals all over the world. The Japanese company has their headquarters in Kobe, Japan, and operates around the world. Sysmex Europe alone provides technical support for 30 subsidiaries in the EMEA region. Sysmex is a forerunner in POINTR use and has been an active cocreator and customer for several years.
Challenge
With decades of experience on their field, Sysmex had a long-term goal in mind: finding an effective way to improve their world class service. Challenges they wanted to encounter were the barriers in efficient knowledge transfer to customers' technicians, improving accuracy in multilingual collaboration, and access to support in hard-to-reach locations.
The technical experts at Sysmex had realised that in many cases they supported, the challenges were rarely as challenging as they first seemed. It was not about the customer's technician being incompetent, just that they were not yet familiar with that specific device and were hesitating. The technical experts also had to navigate through language barriers, as they were supporting subsidiaries and customers throughout 40 countries in the EMEA region.
These factors were delaying the support process and left room for improvement on the service quality. In addition to this, some customers had to find their way with no support at all due to their location being so remote or with such security measures it prevents any service visits. Solving these challenges would improve the service quality.
Solution
Sysmex Europe deployed POINTR in their centralized technical support for subsidiaries and customers within Europe. The support process was adjusted with the objective of improving service quality and they made a move towards fast remote service with POINTR as a key factor. The subsidiaries and the customers' technicians have access to the support from the technical experts and challenging situations are primarily solved remotely. The experts can demand a POINTR call as a condition to making a site visit.
Result
Investing in remote service and using POINTR as a key feature of it has generated positive results in Sysmex Europe and the new approach is getting expanded to cover the whole company worldwide. Now POINTR is used by 460 technicians.
Sharing expertise of the Sysmex technical experts to customers' technicians, subsidiaries and subcontractors is more efficient than before: troubleshooting and problem solving is faster, and tacit knowledge of the experts is transferred when the technician is the one executing the task. Communication on technical tasks between languages is easier and there's less misunderstandings and errors.
Remote service powered by POINTR has also allowed servicing customers in the most hard-to-reach locations, like customers in Faroe Islands and military hospitals in Saudi-Arabia. The early adoption of remote service proved its value during the first Covid-19 lockdown, when technicians were restricted from entering hospitals in the UK. Thanks to the existing remote service process, Sysmex had no downtime in their service and could respond to service needs immediately.
Links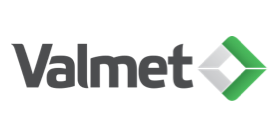 Valmet
Better value for machine customers around the world
Valmet is the leading global developer and supplier of process technologies, automation and services for the pulp, paper and energy industries. Their Field services carries out cases from fast, on-call troubleshooting to planned, practical, and strategic maintenance carried out on continuous basis at a manufacturing facility. Services include maintenance and process supporting services, annual shutdowns, maintenance shutdowns and daily maintenance.
Valmet, as a digital solutions forerunner, is also a POINTR pioneer. Driving to constantly improve their business, Valmet started developing remote support processes powered by POINTR already around 2015.
Challenge
For Valmet and their customers' it is business critical to make sure that the plants and machines they build are in operation and at highest performance 24/7.
What they find challenging is that, in addition to top-notch reliability, Valmet wants to offer their customers' better value and increased efficiency. Valmet's customers are also located around the world, which increases the costs of field service support and poses a challenge to minimum downtime when it comes to service support needs.
Solution
Valmet has set up an advanced centralized field service support to several locations around the Earth. Remote connections and online support with POINTR are making field services increasingly prompt, cost-effective and easy for the Valmet customers.
POINTR and remote services are also regular part of the service agreements at Valmet – a way to serve and establish continuous dialogue with the customers.
Valmet Remote Field Services allows connecting the best combination of resources from different locations to support a case on short notice. The goal for Valmet Remote Field Services is not to cut all the site visits, but the Remote Field Services aims to cover remote service and remote visit preparation: stand-alone remote service based on customer needs (e.g. troubleshooting & maintenance support), and site visit preparation – a pre-audit done before heading to the site.
Today POINTR and remote services are regular part of a service agreements at Valmet – a way to serve and establish continuous dialogue between the servicing and customers.
Result
Valmet Field Services has POINTR remote service as a standardized part of the support process. Valmet has accomplished creating an easy and safe way to their customers to get the process, automation and maintenance expertise & support when needed, even without a site visit. Less visits, better pre-audits and clearer, faster troubleshooting increases efficiency for all parties. High adoption rate of the Remote First approach at Valmet is an active player towards Valmet's goal: better value with lower cost.
Links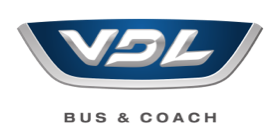 VDL Bus & Coach Finland
Ensuring smooth roll-out for new electric busses
VDL Bus & Coach Finland is the importer of VDL in Finland and is responsible for technical support of Finnish customers. VDL Bus & Coach Finland has three own workshops and 14 partner workshops across the country. The technical experts of VDL Bus & Coach Finland support mechanics in their own and partners' workshops in troubleshooting and repairing vehicles.
Challenge
Transferring knowledge about the new electric bus technology to VDL's and partners' mechanics is challenging. Troubleshooting in the phone and via email takes a lot of time and the experts need make a lot of visits to the garages to see the situation themselves. Even the experienced mechanics hesitate to lay their hands on the new technology, especially electrics, despite their competence for the task.
The VDL Bus & Coach Finland' technical experts also noticed that they were often called in even when they were not really needed, and that those tasks tended to be given up for a more experienced mechanic or the experts. When the expert did the repair, it was a lost opportunity for the mechanics to get familiar with the new technology. That knowledge would be essential as the rollout rate of the electric busses is expected to grow exponentially.
VDL Bus & Coach Finland decided they want to make troubleshooting faster and increase efficiency in service rotation. With these changes they also wanted to increase the mechanics' confidence with the new electric bus technology.
Solution
VDL Bus & Coach Finland started using POINTR in their technical support unit. Using POINTR was started with a kick-off project together with the POINTR developer, Delta Cygni Labs Oy. Key performance indicators were set in the start of the project to measure the use and change. Targets for the expected effects were set and the parties agreed on the working methods and device combinations to test during the project.
POINTR was installed in the smartphone of each participant and in the Windows PCs of the technical service experts. The process of technical support was tuned towards the Remote First approach: if the problem is not clear instantly in the first phone call about the case, the technical experts demand a POINTR call for further troubleshooting. The visit is made only, if the problem cannot be solved over a POINTR call.
Result
VDL Bus & Coach Finland got results out of POINTR use already during the first weeks of the kick-off project. Troubleshooting got faster and the number of visits dropped. They also noticed that those visits that had to be made were better prepared for: the expert has a better understanding of the situation they are going into, which makes it faster to troubleshoot and do the repair on site.
The expert more likely has the right tools and even spare parts with them on the first visit. In some occasions vehicles were back on the road 24h faster than they would have been without POINTR.
Links