Optimize quotes with Remote Sales: Better quotes for enhanced sales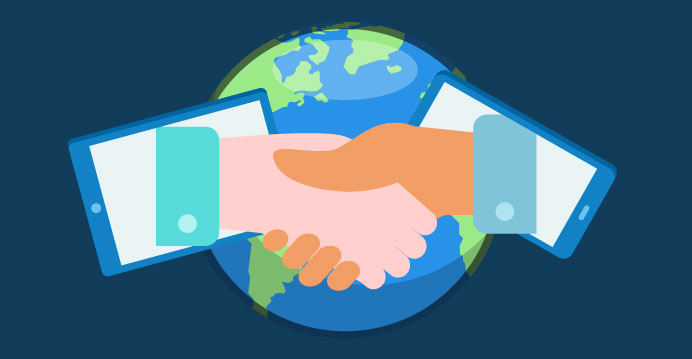 Optimize technical proposal processes with remote collaboration solutions. We call it Remote Sales or Remote Proposal Management. With the remote guidance solution POINTR you can avoid the costs in preparation of complex techncial proposals and increase the proposal quality.
Every salesperson knows, that the more accurate the proposal is, the higher is the chance of winning the contract. The quality of a proposal depends on the quality of the information available about the project. If there is too little information, the proposal remains vague or, in the worst case, does not cover costs.
Until now, gathering the required information has been possible only with a great deal of human effort: visits, meetings, collecting documentation. Especially in international business, a lot of travel is required. A lot of work and time for an uncertain outcome. Of course, that is the core of the role of a salesperson: manage the customer's expectations and ensure that the deal is closed as planned. However with complex projects, the salespeople have little chance of knowing exactly what the customer needs are. A technical sales engineer is needed to support the sales of complex systems.
How could Remote Sales and Remote Proposal Management help your sales? Get in touch and let's find out together! 
When the factory or machinery project in question is worth six million, maybe 15 million euros, it is often the practice to send the sales manager AND the technical expert in to South Africa or China for a week. A week in which the technical and sales experts are blocked from doing their usual jobs at the office. It makes one full week of lost working time plus travel expenses for two highly qualified, valuable employees for – still – an uncertain outcome.
You may say: That's business. That in business sometimes you win and sometimes you lose. That anyone who sells machinery internationally must be available wherever on the planet the customer is.
But we argue that business can be better. It can be easier, and it can be faster. The remote sales approach increases the quality of proposals, reduces travel costs and such expenses, makes better use of your resources, and simultaneously gives a better idea of the project requirements from the field.
With POINTR it will be as if your whole team is on site without ever leaving the office. Your sales manager, your technician and your proposal team. POINTR helps you make better decisions and produce better proposals faster. 
All your customer needs to start collaborating remotely on your proposal is a standard smartphone, the POINTR app installed and an interest in a tailor-made proposal for their project. The Remote Collaboration Solution POINTR by Delta Cygni Labs offers everything you need to optimize your offer with your customer and with zero traveling. POINTR allows smooth video streaming, recording function, content sharing, group calls and most importantly absolute data security.
By doing your communication through POINTR you can guarantee the potential customer the highest protection against cyber-attacks and industrial espionage. Your customer can show you the factory or machinery in detail, as if your team were on site. Preparing the technical proposal for an existing factory without as-built drawings is no longer a journey into the unknown, but a team challenge that can be handled from the headquarters via POINTR.
The more are complex the requirements, the higher is the ROI of POINTR. With POINTR you can take a close look at the pain points of every project from the comfort of your conference room and your experts can give better answers faster. While your competitors are still booking their flights to Dubai, you are already on site with your whole team via POINTR Calls.
To learn more about POINTR's capabilities for optimising technical proposal processes, don't hesitate to contact our sales team. Making accurate proposals is hard, let us help you make it easier!