XRTC brings firewall-friendly ultra low-latency bi-directional streaming to the most strict security environments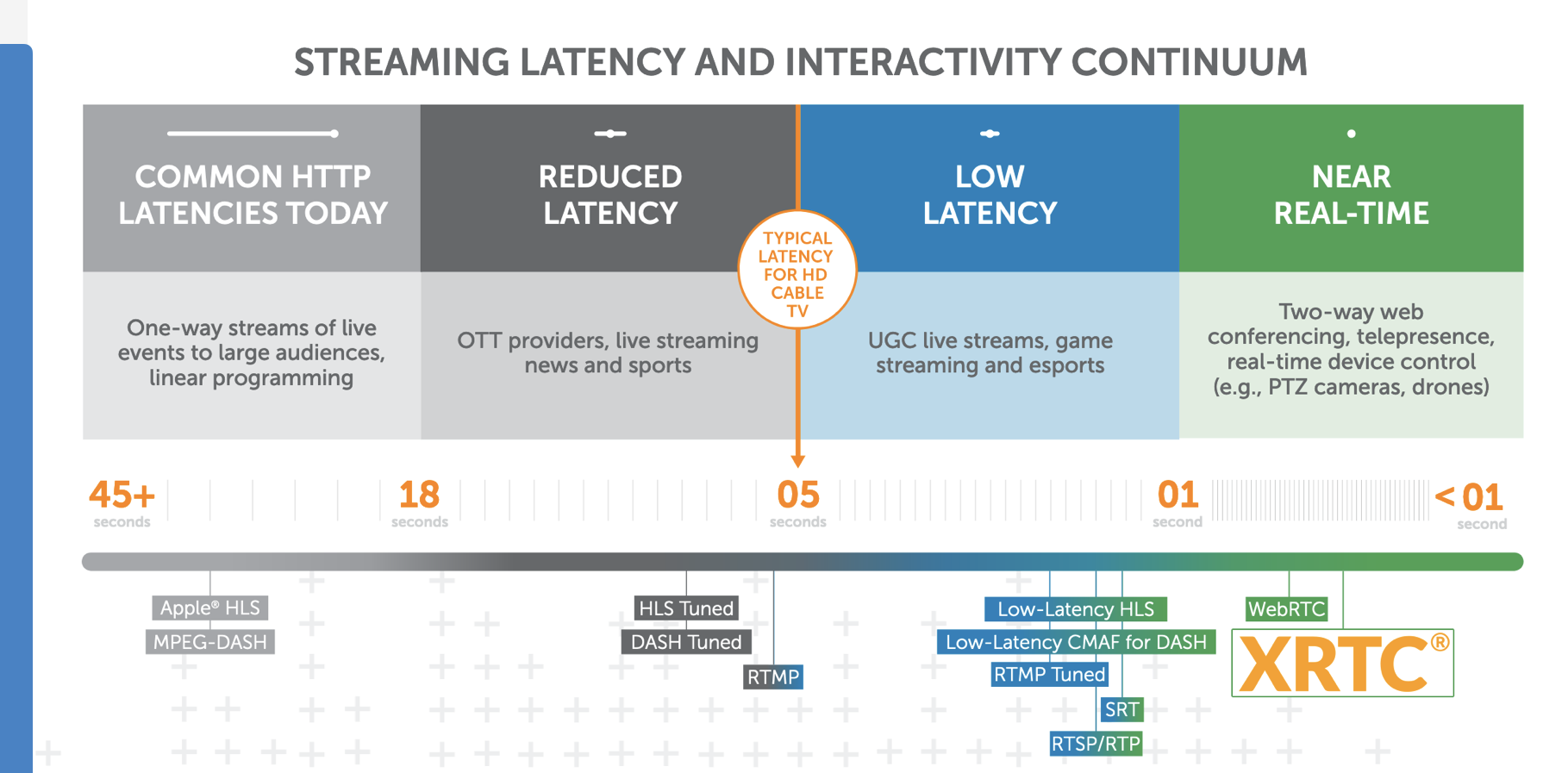 ​For a long time, UDP-based WebRTC has been "your only option for real-time streaming, which is why it attracted a lot of attention in recent years", said Barry Owen, WOWZA in 2021.
And finally, there is a secure alternative!
"No VPN needed, only https ports out used. Safe and cybersecured" – Mika Karaila, Director, VALMET
XRTC by Delta Cygni Labs brings sub-second bi-directional streaming capability to the most strict security environments through its pure HTTP/TCP data transmission.
XRTC ermöglicht das bidirektionale Streaming von Echtzeit-Video, Sprache und IIoT über reines TCP mit mehreren Teilnehmern. Dank des Kern-Know-hows zur Gewährleistung der TCP-Immunität gegen Head-of-Line-Blocking liefert XRTC eine 10-mal bessere Leistung als TCP-basiertes RTMP oder HLS. Im Vergleich zu anderen Webkonferenz- oder Remote-Collaboration-Lösungen, die auf UDP basieren, müssen bei POINTR powered by XRTC keine eingehenden Ports geöffnet werden, niemals. Diese und andere einzigartige Sicherheitsmerkmale machen POINTR zum goldenen Standard für den Einsatz in der betrieblichen Technologieumgebung.