POINTR for hospitals for maintenance of medical equipment!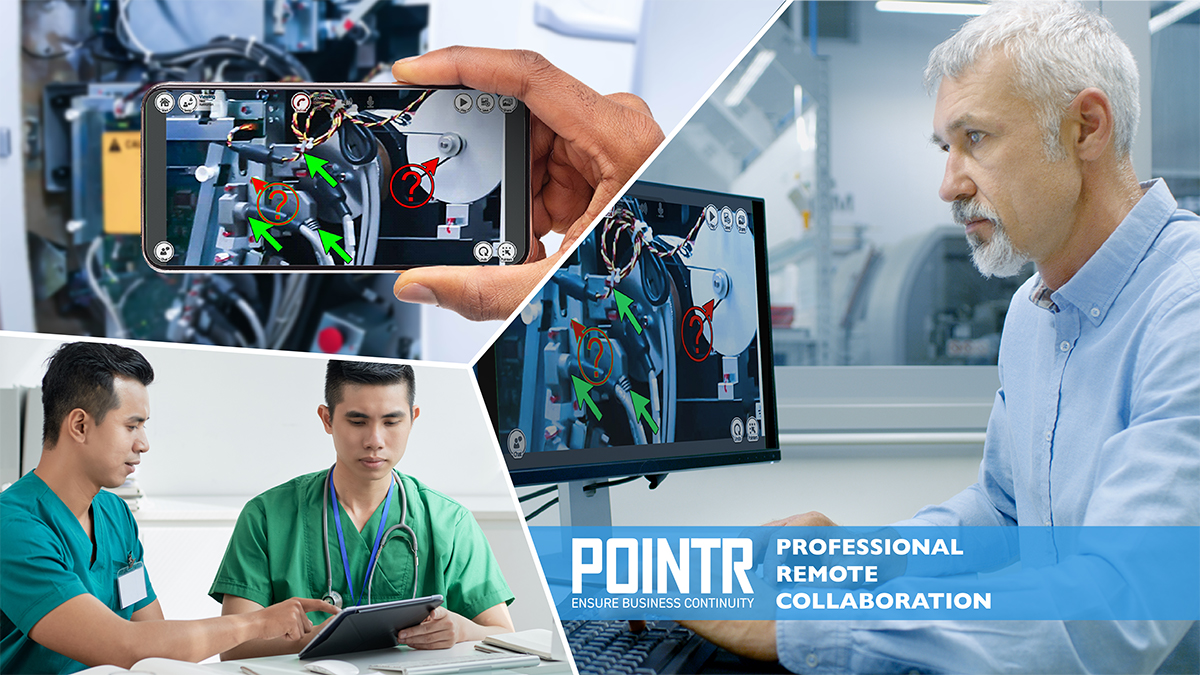 Delta Cygni Labs offers humanitarian support to hospitals around the world: our app, POINTR, is available without charge to public hospitals for remote maintenance of medical equipment.
Support for maintenance of medical equipment without travel is critical during COVID pandemic. Due to requests we have received past few days we want to make the resource available to all public hospitals!
The offer is valid starting today March 24th until June 30th 2020. Any public hospital can start using POINTR without charge or commitment of any kind. Do the following to start using the tool with suppliers:
Download and instruct the relevant personnel and contacts to download from www.pointr.com/download
Register with your mobile phone number and work email
Email us to support@deltacygnilabs.com to validate the hospital license
The license is valid for public hospitals communication with their suppliers for maintenance of medical equipment. The license also includes collaboration with other subcontractors related to maintenance of hospital equipment and premises. You can start using POINTR instantly, even before the license validation is confirmed.
When validating the license by email, please provide the official registered name of the hospital and the domain used in the hospital email addresses. With this information we can automatically validate the license and remove it from our billing cycle.
We will reply with the license confirmation and send the special terms related to the offer. The validation needs to be done only once per hospital and it allows unlimited downloads and use for the hospital until the end of June.
You can start using POINTR app immediately on any mobile device and computer. No IT configurations, no commissioning projects. Just download, register and use.
POINTR remote collaboration is trusted in around the world by Ford, Sysmex, Schneider Electric, Valmet, Wärtsila, and many more.
IT related details
POINTR is most secure in the market, audited by our global customers working with critical infrastructure. It uses TCP based unique video call protocol developed in co-operation with European Space Agency (ESA) for the International Space Station (ISS).
The POINTR protocol does not require VPN and the only port it is using is TCP 443 out. POINTR is globally whitelisted, which allows borderless collaboration within countries and cross-border.