POINTR – Free Trial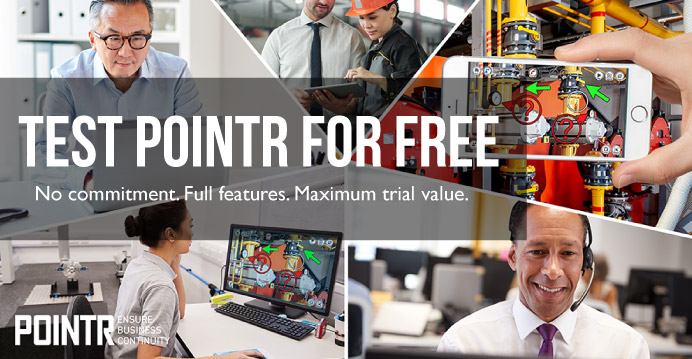 Want to test our remote support solution POINTR? No problem at all! You can find the free version for testing purposes as an app in the app stores (i.e. iOS, Android and Huawei). Just search for POINTR Easy Remote Support by Delta Cygni Labs. Install, register and you are ready to go in minutes.
The world of industrial video calls with augmented reality features is at your disposal. POINTR works on all standard smart devices without any limitations. To get POINTR for your computer or your Smart Glasses download POINTR from our download page for the operating system you are using.
Further information can be found from our tutorials on YOUTUBE. Here you will find short videos on how to install, register and use POINTR features. The tutorials are available in six different languages.
Want to try POINTR with full features? We are happy to help you at any time and activate the full version for you to test for two weeks. Contact fulltest@pointr.com to get your POINTR Full test license activated today!