POINTR Performance Update 1.5.274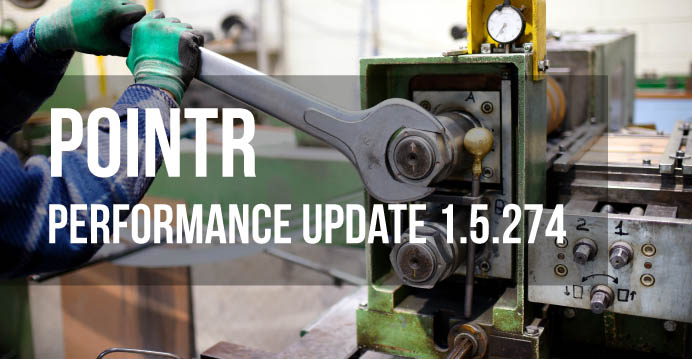 The POINTR Performance Update 1.5.274 introduces improvements to the POINTR summer 2020 release and enhanced performance to features like desktop sharing, registration, network analysis and calling. POINTR user interface is now available also in French in addition to English and Chinese.
This PONTR update makes it easy for users to change between video stream sources. It is faster and takes less clicks to change between Desktop Sharing and the camera. This makes the features easier to use on all platforms.
Entering country codes is also made simpler and more intuitive, especially for mobile devices. The right code can be easily searched and POINTR adds the special characters like the plus symbol automatically. This improvement works in the registration phase registration as well as when calling by phone number.
There are moments when the Network Analysis results need to be shared to qualify the network condition in different locations. Sharing the POINTR Network Analysis result gets really easy with this release. With a click of a button under the analysis itself, POINTR opens the default email client on the device and automatically creates an email out of the results. The results are instantly ready to be sent to anyone.
The POINTR Performance Update 1.5.274 introduces a rebuilt POINTR session handling. The rebuilding improves the call reliability and allows a totally new Enterprise feature: Call Dispatching. The support personnel can now redirect call to a colleague and drop out of the call without affecting the redirected call in any way. This new feature allows the first response service personnel take more service requests, effortless redirection to fitting expert, and faster service for customers.
As a little extra feature, the IP camera support is significantly improved by the POINTR tech team. IP cameras are easier to set up to work with Windows systems and support is offered for more IP camera options.
The POINTR Performance Update 1.5.274  is now available through Google Play, Apple App Store, Huawei App Gallery and also for all other supported platforms through our downloads page