Customer Showcase: Ford Motor Company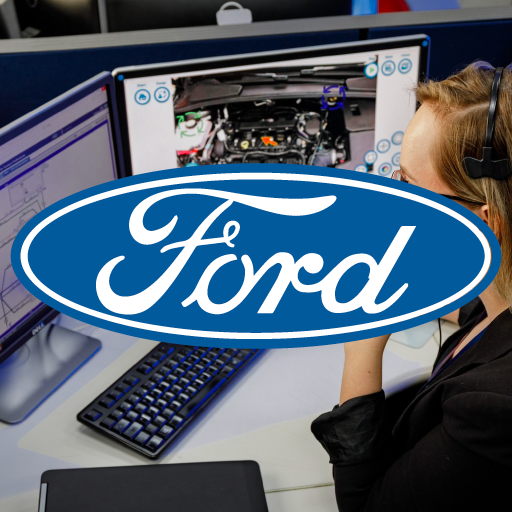 Ford Motor Company South-America has started deploying POINTR as the tool for their remote diagnostics smart rooms. The roll-out first starts in the Brazil and is planned to be expanded to the whole South-America the upcoming years.
Ford is using POINTR to remotely collaborate with Ford dealers. As part of the roll-out Ford is also testing Epson smart glasses as part of the new smart room support process. In March this year the installations and deploying processes with these new technologies is started with 20 dealers and later expanded to all almost 400 Ford dealers in Brazil. Using POINTR will improve their level of service through the whole distribution chain making it faster, more efficient, more precise, and easily documented.
Ford is a pioneer on the industry testing and rolling out these new technologies in the market. The roll-out was launched at a at a national fair in Sao Paulo, offering visitors a chance to try out the new solution in action at their booth to solve three different fault cases. POINTR was installed on a laptop and to EPSON BT-300 smart glasses to be used by a "visitor technician", the  attendee. This turned out very popular amongst the visitors: around 800 visitors experienced POINTR and more than 60 media covered this demonstration.
Watch video on our YouTube channel