POINTR Release 2.1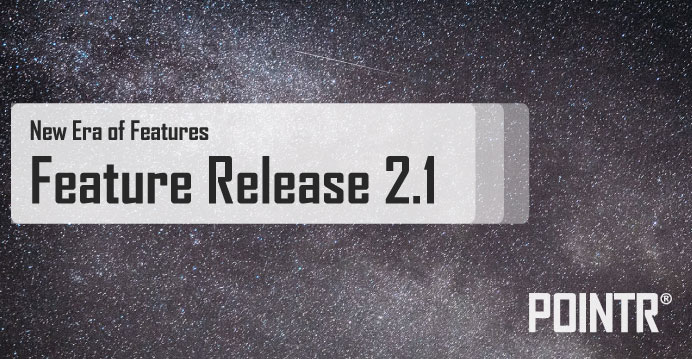 This spring POINTR took a big leap forward when POINTR 2.0 was released in the start of May.
The POINTR 2.0 release introduced new features, a completely new level of localization and plenty of improvements in the background to improve the collaboration experience now and in the future. 
The summer release, POINTR 2.1, compliments the earlier release. Where 2.0 had huge structural improvements, the release 2.1 is abundant with new and improved features.
New features include Offline Mode that allows using POINTR without a call, new Fieldnotes management with Notebooks, UI improvements, session recording for mobile devices and true AR 3D annotations! 
The Offline Mode feature allows you to have POINTR sessions without starting a call. This feature is great in places where there's no connectivity or when you need the POINTR notes just for yourself.
The Notebooks feature allows you to organise your Fieldnotes to collections, "Notebooks", and export single Fieldnotes or full Notebooks for field reports.
Our favourite new features are the true AR 3D annotations and AirDraw! Now you can place annotations to your environment, stick them in and they will stay put when you move about. AirDraw is a special AR annotations mode that allows you to draw or stick annotations mid-air in front of your device and they stay in place when you move around.
Also, languages for the POINTR interface increase from two to fifteen. This makes POINTR use and collaboration easier across languages.
Learn all about the POINTR 2.0 and the 2.1 release here: www.pointr.com/pointr-2-0/
​